Facebook announced earlier this month that they were bringing forward the Facebook Shops rollout due to the Covid-19 situation.
Facebook Shops allows businesses in the UK and around the world to set up a store which will appear on their business page, Instagram profile or through other means of ads. In the future, there are plans to integrate this with WhatsApp, Messenger and live streams on the various Facebook-owned platforms.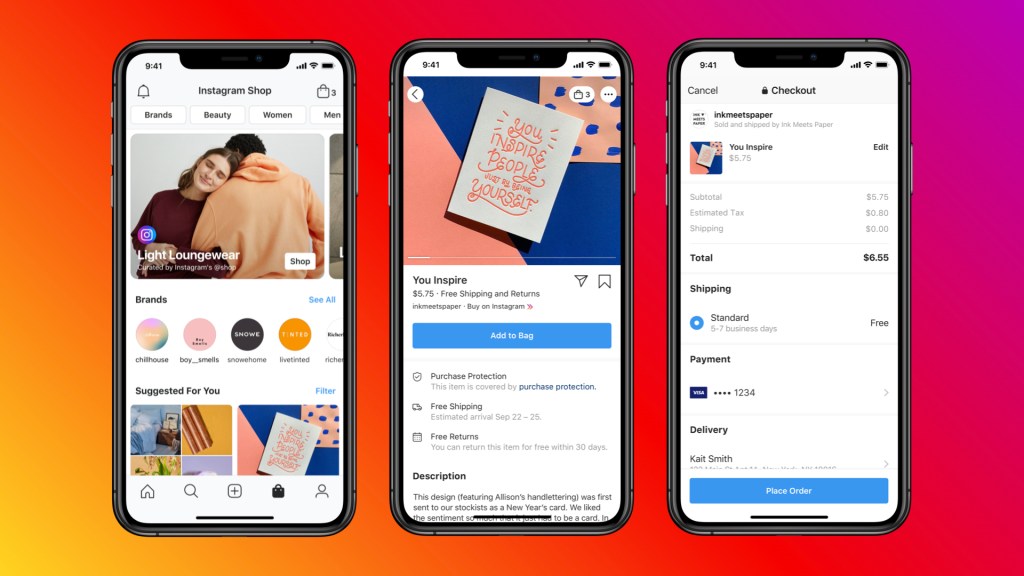 Facebook had this to say in the newsroom release:
Right now many small businesses are struggling, and with stores closing, more are looking to bring their business online. Our goal is to make shopping seamless and empower anyone from a small business owner to a global brand to use our apps to connect with customers. That's why we're launching Facebook Shops and investing in features across our apps that inspire people to shop and make buying and selling online easier.

https://about.fb.com/news/2020/05/introducing-facebook-shops/

Essentially it allows small businesses to turn pages into storefronts. This is different to the existing Marketplace, which is more of a direct consumer-to-consumer marketplace of selling goods, more similar to Gumtree or eBay.
People will be able to shop without leaving the Facebook app, which keeps it as a seamless experience.
Once the buyer wants to make a purchase, they are sent to the company website to complete the transaction. In the US you can enable checkout – which will surely be an upcoming feature elsewhere so they don't need to be redirected.
Buyers can ask questions directly to the business via Facebook Messenger, WhatsApp or Instagram.
Facebook Shops make it easy for businesses to set up a single online store for customers to access on both Facebook and Instagram. Creating a Facebook Shop is free and simple. Businesses can choose the products they want to feature from their catalog and then customize the look and feel of their shop with a cover image and accent colors that showcase their brand. This means any seller, no matter their size or budget, can bring their business online and connect with customers wherever and whenever it's convenient for them.

https://about.fb.com/news/2020/05/introducing-facebook-shops/
Facebook is also not charging businesses with any fees for using this feature. It allows businesses to advertise their goods and then direct them to a website, so they make up for it with ad revenue.
We are offering businesses a free ecommerce or digital marketing consultation. Fill out the form and we will be in touch.